High-Quality Shingle & Metal Roofing
Our Experts Care for Homes & Commercial Buildings
Roofwell has been bringing exceptional roofing services to north Georgia property owners since 1982. As a family- and veteran-owned company, we believe in delivering value, straightforward advice and a high level of craftsmanship to our neighbors. Customer satisfaction isn't just a slogan for us. It is the central goal of every project we do.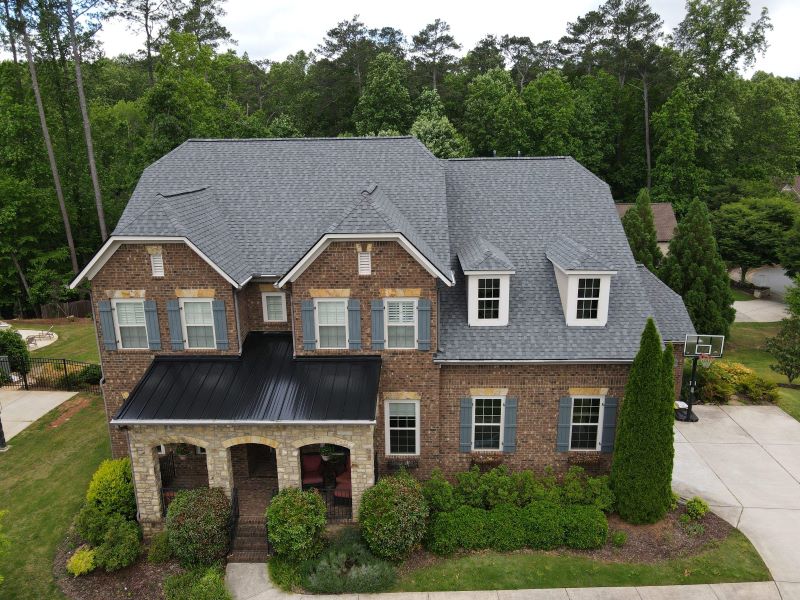 Although we have four decades of experience behind us, Roofwell doesn't believe in resting on our laurels. We strive for continuous improvement. This includes staying informed about new and innovative shingle and metal roofing products, so that we can offer our customers the best options for their roofing needs. We ensure that the technicians who will come to your home or commercial building are highly skilled professionals who will treat you with courtesy and your property with respect.
When to Call Roofwell
Our friendly staffers are happy to answer your questions and schedule a consultation at a time that is convenient for you. Reach out to Roofwell in the following circumstances:
Your roof has damage from severe weather – or when you think your roof may have damage from severe weather.
Your roof is old and worn and ready for replacement.
You need a roof for a new construction project.
You are planning on selling your house and want to make it more attractive to buyers.
We will do a thorough inspection using sophisticated drones and software to identify issues with your roof and to generate a detailed inspection report. If there is extensive damage from a storm, we will help you file an insurance claim. We can then will work with your insurance company's settlement amount to provide you with a durable, weather-resistant replacement roof.
Contact Us Today for a Free Inspection
Drone inspections, help with insurance claims and use of the industry's top roofing materials are all hallmarks of Roofwell's service. We warranty all our work too. What are you waiting for? Call (678) 503-5503 or fill out the online form to schedule an appointment for the best shingle and metal roofing in north Georgia!