Commercial & Residential Roofing Services
Expert Craftsmanship & Premium Materials
Roofwell has completed thousands of stunning, weather-resistant and durable roofs. With four decades of experience behind us and a staff of skilled pros committed to excellence, we intend to continue providing top-quality commercial and residential roofing services well into the future. Whether you have a small, single-family home or a sprawling industrial building, we have the shingle and metal roofing expertise you need.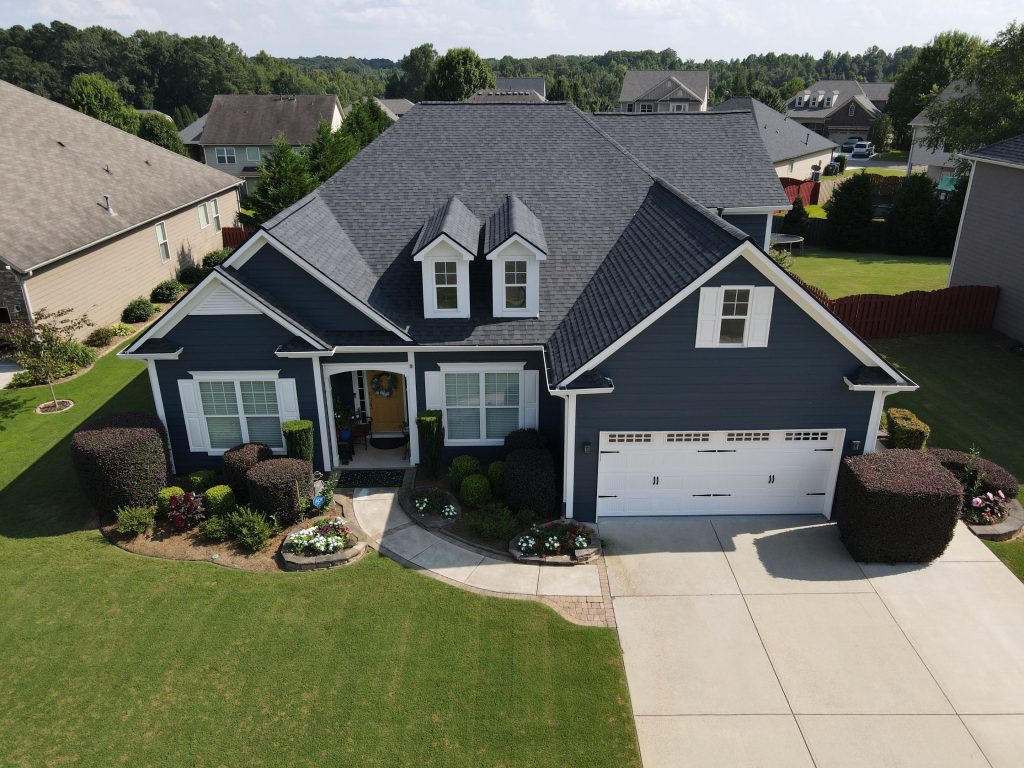 Our Services
Free, High-Tech Inspections
We use drones and software to do a highly accurate inspection of your roof. You will receive a detailed report about any damage we find, along with recommendations about whether you need repairs or – if the damage is severe – a replacement.
Roof Replacements & New Roofs
We install only high-performance products from the top manufacturers in the industry. We hold certifications to install GAF, CertainTeed, all engineered and designed to provide ultimate wind resistance and durability. Those certifications also make us able to offer the manufacturer's best warranties.
Roof Repair
We don't do quick, unsightly patch jobs. Our repairs are thorough and lasting. We will do them in a way that preserves the appearance of your roof, because curb appeal matters.
Storm Damage Restoration
Our area has its share of severe weather. When strong winds, hail or rain take a toll on your roof, Roofwell will come to the rescue quickly. We'll have your roof ready to withstand the next round of severe weather that comes its way.
Gutter Installation
Install a new gutter system in a material that fits your budget and in a color and style that complements your exterior.
Insurance Claim Help
From meeting with your insurance company's adjuster to documenting damage to working with the settlement amount to give you the best possible roof replacement, we are experts in roof insurance claims.
Contact Us Today for a Free Inspection
For expert commercial and residential roofing services, call Roofwell at (678) 503-5503 or fill out the online form to schedule an appointment. We offer convenient payment options.